Mai kera Injin Tsabtace Colon

more>>
We are a world leader in the field of colon hydrotherapy

.
MONKON was founded in 1997 tare da manufa don zama jagoran duniya a cikin ƙwararrun likitancin hanji, samar da mafi kyawun kayan aiki, supplies and customer service in the industry.Since its inception, MONKON ya daga darajar kuma ya jagoranci masana'antar a cikin ƙirƙira, ingancin hanji hydrotherapy kayan aiki da kayayyakin, and customer care.We are committed to supporting you every step of the way, duk inda kake a duniya. Tushen abokin ciniki na duniya ne, don haka muna ba da cikakkiyar jagora ta hanyar fayyace kuma taƙaitaccen bidiyo da littattafai, daga yadda za a fara kafa dakin jinyar ku, don horarwa kan yadda ake yin jiyya da sarrafa kayan aikin hydrotherapy na Aquanet colon, don kiyaye kayan aikin ku na Aquanet colon hydrotherapy. And our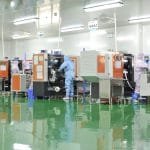 customer service team is always on hand to answer any questions you may have by phone or email. All our support and guidance is designed to be effective remote assistance.We are able to sell directly to many parts of the world. In addition, we have distributors in many countries who are dedicated to providing support and training to customers in their countries.Our solid foundation of quality, state-of-the-art engineering and our dedicated team have combined to create the world's leading colon hydrotherapy technology company.MONKON is the clear choice for healthcare professionals seeking state-of-the-art colon hydrotherapy equipment, kayan magani da sabis na abokin ciniki na duniya.
Featured Products
more>>