Manifattur tal-Magni tal-Kolon Cleanse

more>>
Aħna mexxej dinji fil-qasam tal-idroterapija tal-kolon.
MONKON twaqqfet fi 1997 bil-missjoni li tkun il-mexxej dinji fl-idroterapija tal-kolon professjonali, jipprovdu l-aħjar tagħmir, supplies and customer service in the industry.Since its inception, MONKON għolla l-livell u mexxa l-industrija fl-innovazzjoni, tagħmir u prodotti ta' idroterapija tal-kolon ta' kwalità, and customer care.We are committed to supporting you every step of the way, irrispettivament minn fejn tgħix fid-dinja. Il-bażi tal-klijenti tagħna hija internazzjonali, għalhekk noffru gwida komprensiva fil-forma ta' vidjows u manwali ċari u konċiżi, minn kif inizjalment twaqqaf il-kamra tat-trattament tiegħek, għat-taħriġ dwar kif twettaq trattamenti u tħaddem it-tagħmir tiegħek Aquanet idroterapija tal-kolon, biex iżżomm it-tagħmir tiegħek għall-idroterapija tal-kolon Aquanet. And our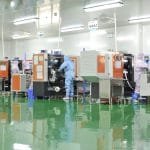 customer service team is always on hand to answer any questions you may have by phone or email. All our support and guidance is designed to be effective remote assistance.We are able to sell directly to many parts of the world. Barra minn hekk, we have distributors in many countries who are dedicated to providing support and training to customers in their countries.Our solid foundation of quality, state-of-the-art engineering and our dedicated team have combined to create the world's leading colon hydrotherapy technology company.MONKON is the clear choice for healthcare professionals seeking state-of-the-art colon hydrotherapy equipment, provvisti ta 'trattament u servizz għall-konsumatur globali.
Featured Products
more>>