Colon Cleanse Machine Produsent

more>>
We are a world leader in the field of colon hydrotherapy

.
MONKON was founded in 1997 med oppdraget å være verdensledende innen profesjonell kolonhydroterapi, gir det beste utstyret, supplies and customer service in the industry.Since its inception, MONKON har hevet listen og ledet bransjen innen innovasjon, kvalitets colon hydroterapi utstyr og produkter, and customer care.We are committed to supporting you every step of the way, uansett hvor du bor i verden. Vår kundebase er internasjonal, så vi tilbyr omfattende veiledning i form av klare og konsise videoer og manualer, fra hvordan du først setter opp behandlingsrommet ditt, til opplæring i hvordan du utfører behandlinger og betjener ditt Aquanet kolonhydroterapiutstyr, for å vedlikeholde Aquanet kolonhydroterapiutstyret ditt. And our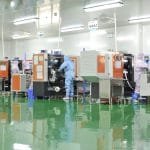 customer service team is always on hand to answer any questions you may have by phone or email. All our support and guidance is designed to be effective remote assistance.We are able to sell directly to many parts of the world. In addition, we have distributors in many countries who are dedicated to providing support and training to customers in their countries.Our solid foundation of quality, state-of-the-art engineering and our dedicated team have combined to create the world's leading colon hydrotherapy technology company.MONKON is the clear choice for healthcare professionals seeking state-of-the-art colon hydrotherapy equipment, behandlingsutstyr og global kundeservice.
Featured Products
more>>