Produttore di Macchine di Pulizia di Colon
Semu un capu mundiale in u campu di l'idroterapia di u colon.
MONKON hè stata fundata in 1997 cù a missione di esse u capu mundiale in l'idroterapia di u colon prufessiunale, furnisce u megliu equipamentu, supplies and customer service in the industry.Since its inception, MONKON hà elevatu a barra è guidatu l'industria in l'innuvazione, equipaghji è prudutti d'idroterapia di u colon di qualità, and customer care.We are committed to supporting you every step of the way, ùn importa induve vive in u mondu. A nostra basa di clienti hè internaziunale, dunque offre una guida cumpleta in forma di video è manuali chjari è concisi, da cumu fà inizialmente a vostra stanza di trattamentu, à furmazione nantu à cumu fà trattamenti è operate u vostru equipamentu d'idroterapia di u colon Aquanet, per mantene u vostru equipamentu d'idroterapia di u colon Aquanet. And our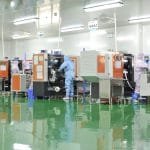 customer service team is always on hand to answer any questions you may have by phone or email. All our support and guidance is designed to be effective remote assistance.We are able to sell directly to many parts of the world. In più, we have distributors in many countries who are dedicated to providing support and training to customers in their countries.Our solid foundation of quality, state-of-the-art engineering and our dedicated team have combined to create the world's leading colon hydrotherapy technology company.MONKON is the clear choice for healthcare professionals seeking state-of-the-art colon hydrotherapy equipment, forniture di trattamentu è serviziu di u cliente globale.